COMMIS - a simple tool for managing your campsite!
Overview and management of your work from anywhere

A simple application that anyone can handle

We connect all employees into one application

Great deal, pay only for the season when you need the app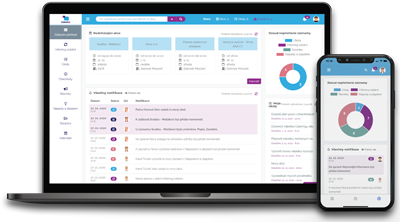 About the app
We are a Czech app that was created based upon hands-on experience. COMMIS was originally aimed at hotel-type facilities. Gradually, however, it proved successful not only in hotels, restaurants, cafes, but also in leisure facilities such as campsites or other resorts. Try what the app can do and how much it will help you manage your campsite.
COMMIS helps employees, managers, and owners!
Maintenance, part-time worker, receptionist ...
easy transfer of information

end unnecessary overtime

always in the picture

helps at work

does not bother during your free time

tasks, orders, all in one place

easy operation for everyone

everything clear and simple in one app

work relaxed
Managers
operational information all in one place

everything online from anywhere

předání informací konkrétním lidem

assign tasks and track their progress

control and overview of operations in the campsite

quick training of newcomers and temporary workers

documents for quick decision-making

raising the standard of services

saves a lot of time and money
Owner
overview of operations in the campsite

helps increase sales

saves money

documents for future investments

easy evaluation of efficiency

increase competitiveness

reduction of employee turnover

attractive employer

you can quickly and easily affect everything